Want to know more about Mormonism? My next online class, "Mormonism: Understanding and Apologetics," starts Thursday, April 27! Click here to learn more or register. (Yes, it's recorded in case you miss a live class.)
This week's video looks at early indications of God's trinitarian nature in the very first chapter of Genesis. The Answers for Ambassadors podcast is on pause this week as we shift to a new series, but check out the photo of the new book we'll be surveying! And, of course, I have lots of links: reasons for trusting the Bible, challenging implications of "love your neighbor," fighting workaholism, the importance of lay Christians, and more.
(If you receive these posts by email and aren't seeing the video and podcast, just click the "Thursday Roundup" title to view the original post on my site.)
"The discipline of time alone with God should not be looked at as another thing to put on your 'to do' list. This attitude will only lead to resentment from the added pressure that it produces. It should be viewed as a gift from a gracious and kind God. He cares so much for you and me that He is not just interested in our accomplishments but also in shepherding our hearts."
~ Bill Thrasher
Latest Video
The doctrine of the Trinity can be confusing, but it's important to remember that it is rooted in the self-revelation of God. In fact, God's revelation of himself as three persons in one being begins in the very first chapter of Genesis. This video digs into the grammar of Genesis 1 to discover foreshadowing of the trinitarian truth revealed more clearly in the New Testament.
Want to see all my videos? Visit my channel or subscribe.
Answers for Ambassadors Podcast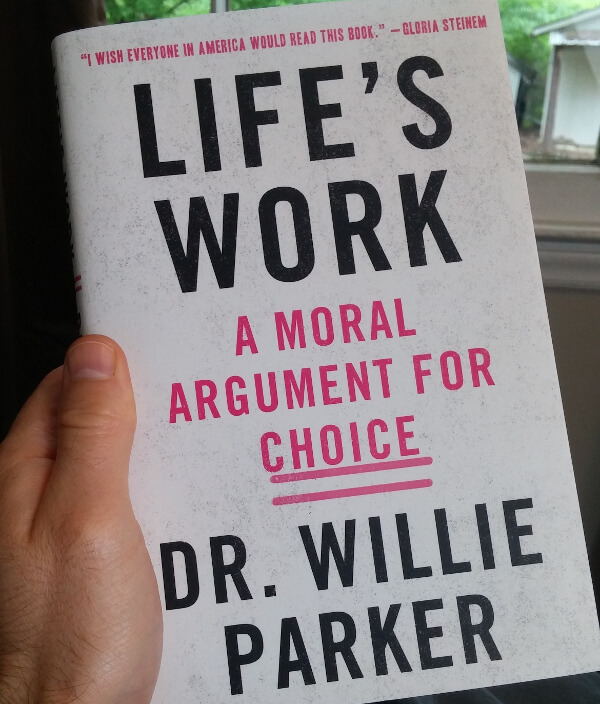 I finished up my series working through Joel Osteen's Your Best Life Now last Wednesday, so I took this week off as I prepare for our next series, this one on Life's Work: A Moral Argument for Choice, a new book by a self-proclaimed "Christian abortionist" which is generating quite a bit of buzz. In his book, Dr. Willie Parker makes the case that his work as an abortionist is an expression of the compassion of Jesus for hurting women. I think Dr. Parker's story will cast light, not just on the abortion debate, but on how we twist the Bible for our own purposes—and how poor theology in the American church makes that easier.
Answers for Ambassadors is available via SoundCloud or by searching in iTunes and most other podcast players. You can also direct your podcast player to the podcast RSS feed.
Best Reads of the Week
Erik Raymond has an excellent summary of five reasons for trusting the Bible.
And here are four historical reasons to believe Jesus' tomb was empty on Easter Sunday.
"God's command for us to love our neighbor as ourselves, to seek their good, is a call for us to be intrusive." A challenging piece from Joe Thorn about the implications of "love your neighbor."
If you, like me, constantly fight workaholism, you need to read this piece by Hunter Powell. "While we revel in our salvation from works and know God accepts on Sundays, we often become slaves to our work and worry about him accepting us on weekdays."
An excellent, biblical meditation on what Psalm 40 teaches us about how to respond when we are "in the pit."
"Simple math tells us that it is faithful, ordinary, anonymous lay people who make up the vast majority of the churches around the world." Daniel Darling reminds us that the most important people in the body of Christ are probably not on Twitter.
Relatedly, Garrett Kell explains why pastors must "use some of our best time, energy, and resources training up plumbers, lawyers, teachers, and bankers."
It's a bit late now, but folks seemed to appreciate this Easter meditation that I wrote on Facebook over the weekend. (And after all, oughtn't we be an Easter people all year long?)
Amazon Affiliate Link
Anytime you start shopping on Amazon.com by clicking through this affiliate link, you'll be helping to support my work at no extra cost to yourself. If you bookmark the page that opens after you click the affiliate link, you can use that bookmark each time you shop!
Did you enjoy this article? Add your email below to get new posts sent to your inbox!