This week's new video considers Bart Ehrman's argument that Jesus only "became" divine in John, the last Gospel written. The Answers for Ambassadors podcast picks up a new book: Your Best Life Now, by Joel Osteen. And the links of the week consider transgenderism, the power of story, prayer, and when things don't go as planned.
I'll be starting a live, online "Arguments for God's Existence" apologetics class one week from today. The three-week class is held at 7:30pm EST, but it's recorded as well. If you're interested, click here and scroll down to the class listing!
(If you receive these posts by email and aren't seeing the video and podcast, just click the "Thursday Roundup" title to view the original post on my site.)
"Our Lord has written the promise of the resurrection not in books alone, but in every leaf in springtime."
~ Martin Luther
Latest Video
According to controversial Bible scholar Bart Ehrman, we can see Jesus "become" God over the course of the four Gospels. Only in John, the last Gospel, has the church adopted a view of Jesus in which he is fully God. But does that theory fit with the picture of Jesus which we see in the Synoptic Gospels and the earliest New Testament epistles?
Want to see all my videos? Visit my channel or subscribe.
Answers for Ambassadors Podcast
In this inaugural podcast on Joel Osteen's Your Best Life Now, I examine his promise that God plans great things for you if you'll just believe. Does Osteen expect too much from God… or too little?
Answers for Ambassadors is available via SoundCloud or by searching in iTunes and most other podcast players. You can also direct your podcast player to the podcast RSS feed.
Best Reads of the Week
I was moved by this story of a church plant that went to pieces for no apparent reason. "We didn't plan it this way. But the Lord did. And for that we are glad."
Some good advice for men on how to cultivate emotional intimacy with their wives through good listening. I like Josh Squires' emphasis that good listening is about understanding the other person, not just resolving the problem.
It is good for us to pray specifically and with anticipation. Of course, we need to distinguish between those petitions which God will grant (such as a prayer for wisdom, per James 1:5) versus those he may grant if they are in accord with what he knows is best, but either way, simple, direct, and specific prayer honors God and enriches our prayer life.
"Ultimately, the transgender question is about more than just sex. It's about what it means to be human," writes Russell Moore. We must decide whether humans are creatures or machines.
Important advice from Kevin DeYoung about the two very different ways we need to approach transgender issues.
Denny Burk reminds us of the power of story after Disney announces that the forthcoming Beauty and the Beast will feature "an exclusively gay moment."
Amazon Affiliate Link
Anytime you start shopping on Amazon.com by clicking through this affiliate link, you'll be helping to support my work at no extra cost to yourself. If you bookmark the page that opens after you click the affiliate link, you can use that bookmark each time you shop!
Photo of the Week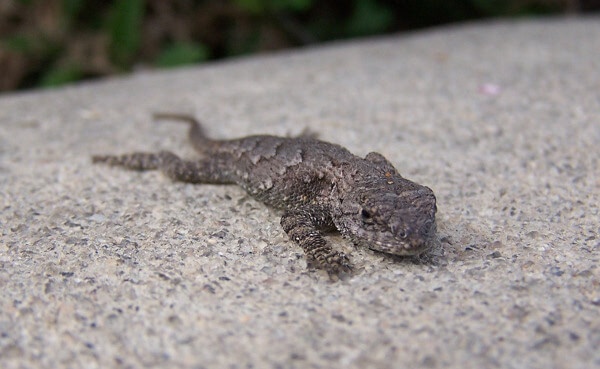 Am I allowed to post another lizard so soon after that skink a few weeks ago? I hope so, because I've always liked this picture of a very relaxed eastern fence lizard. It was actually a tiny baby lizard, but a telephoto lens is an amazing thing…
(Check out other photos at my Etsy shop.)
Did you enjoy this article? Add your email below to get new posts sent to your inbox!