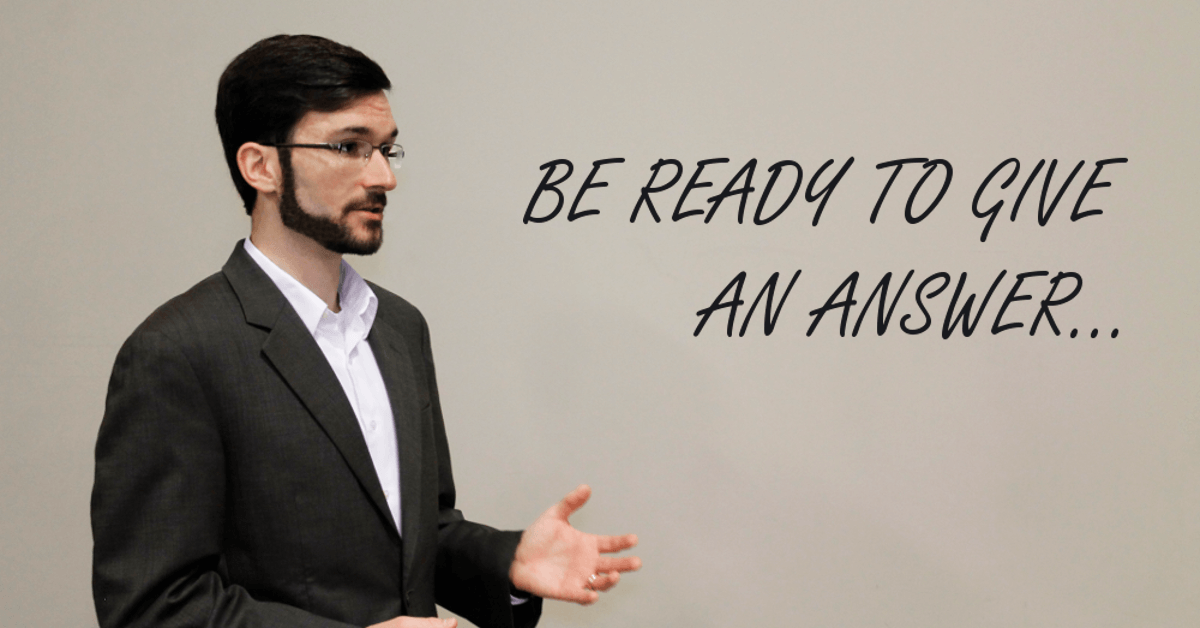 "I had so many deep theological questions from my students, I decided to call in David to help answer their questions… He did an amazing job!"
"I have been exposed to quite a lot of worldview-type classes, but I can say without hesitation that Mr. Vogel's are the best I've ever encountered."
About David Vogel
Blogger at DavidVogel.net
Teacher with ten years' experience in the classroom
Deacon, adult Sunday School teacher, and nursing home ministry speaker at a Reformed Presbyterian church in North Carolina
Speaking Topics
Most of these topics are suitable for 1-2 hour sessions for an adult or teenage audience, with optional discussion and Q&A time. Topics can also be combined for longer or multi-day events.
Understanding Apologetics
Apologetic Responses: Mormons, Jehovah's Witnesses, Muslims, Buddhists, Hindus, or Atheists
Evidence for the Historicity of the Bible
Understanding the Development of the Biblical Canon
Arguments for God's Existence: Cosmological, Teleological, Moral, and More
Answering the Problem of Evil
Understanding Old Testament Law Today
The Bible on Homosexuality and Same-Sex Marriage
Politics and the Christian
Use the player below to listen to one part of a lecture series on apologetics and world religions. This session was about historical reasons for believing the Gospel accounts are accurate.
Logistics
Contact me at david@davidvogel.net with questions or to set up an event. I do not usually charge for appearances, but I do ask for a chance to mention my website and opportunities to support my work. A love offering is welcome from hosts that can afford it, and I may need travel expenses if you are outside central North or South Carolina.